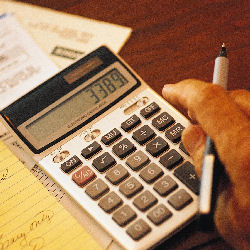 James Trimby Accountancy Trowbridge
With many years experience and passed the accountancy and tax exams in the in the late 80′s. The practice deals primarily with the needs of the small to medium sized owner managed business in Wiltshire.
In 2004 I took the decision to become a sole trader so I could focus on delivering a more personalised and hands on service to clients.
James Trimby Accountancy is able to offer all the services you would expect from a general practice:
Start Ups

Accounts Production

Tax Returns.
The aim, for all these services, is to maximise Your Business's financial performance and minimise your tax bill.
We can also provide Inheritance & Capital Gains Tax planning to both businesses & individuals, always with the personal understanding of your long term needs and aims.
Call James Trimby Accountants, Trowbridge for a free, initial meeting to discuss your needs.